Start Indiana CDL Practice Test Now
How to Ace Your Indiana CDL Practice Test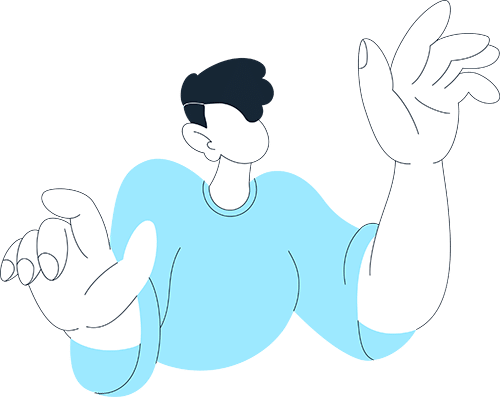 Obtaining a commercial driving license is a significant milestone for anyone wanting to start a transportation industry career. But before becoming a licensed commercial driver in Indiana, you must pass the CDL practice test, designed to assess your knowledge and ability to operate a commercial vehicle safely. While this may sound daunting, you can ace your Indiana CDL practice test by following the tips below.
Familiarize yourself with the Indiana CDL manual
The Indiana CDL manual contains everything you need to know about the CDL practice test, including the rules and regulations governing commercial driving in Indiana. Ensure you download and study the manual before the test to familiarize yourself with the exam structure, understand key concepts, and learn about the various road signs, signals, and driving techniques that may be tested.
Take as many practice tests as possible
Practice tests are a great way to prepare for the CDL test. They help you identify areas where you may need to improve and get familiar with the questions you may encounter. You can find many online resources that offer CDL practice tests to help you prepare for the exam. Remember, practice makes perfect.
Practice your driving skills
The CDL practice test checks your theoretical knowledge and practical driving skills. Take time to practice your driving skills, get acquainted with operating a commercial vehicle, practice safer driving techniques, and know how to handle adverse weather conditions such as snow, rain, or fog. Consider enrolling in a CDL driving school to get hands-on experience with commercial vehicles and learn from professional instructors.
Get enough rest before the exam
Getting enough rest before your CDL practice test is essential. Give yourself ample time to prepare for the test and ensure you get enough sleep the night before. Studies have shown that individuals who get a good night's sleep perform better on exams. Avoid pulling all-nighters or studying for extended hours before the exam, which may lead to burnout and anxiety.
Stay calm and focused during the test
On the exam day, ensure you arrive at the test center early, dressed appropriately, and with all the required documents. Stay calm and focused during the exam, read each question carefully, and take your time to answer. Attempt all the questions, and do not leave any questions unanswered. At the end of the test, review your answers and check for errors before submitting the test.
Conclusion:
Passing the Indiana CDL practice test is crucial to becoming a licensed commercial driver, and with the right preparation and mindset, you can ace the exam. Remember to familiarize yourself with the CDL manual, take practice tests, practice your driving skills, get enough rest, and stay calm and focused on the exam day. By following these tips, you can increase your chances of passing the CDL practice test and starting your career as a commercial driver.
Mastering the Indiana CDL Practice Test is a game changer. You've discovered its structure, vital role in preparing for your official exams, and how different modes can benefit you.
You now know that pairing practice tests with diligent study of the Indiana CDL manual is key to success. This combo helps familiarize you with the test format and uncovers knowledge gaps.
You know that specialized tests exist for specific endorsements like Hazardous materials or Tanks, each opening new avenues in your commercial driving career.
Federal guidelines have surfaced as an essential piece of this puzzle, too. Online resources? Offline resources? Now you're equipped to make informed choices on which suits best for your prep plan.
The road ahead might be extended, but remember: every mile begins at where you stand!