Salary Options for Commercial Truck Drivers
The American trucking industry, ranging from long-distance commercial trucks to short-range commercial delivery vehicles, is a vibrant and growing part of the economy. Trucks remain the most effective method to bring goods from the factory to the marketplace. The recovering economy has increased demand for qualified truck drivers with commercial driver's licenses (CDL). When asking how much truck drivers make, it is important to evaluate all of the factors that go into becoming a truck driver. The Truck driver salary will depend on many factors, including the type of job they choose to pursue, their experience and qualifications, and the area where they live.
Current Employment Information for Commercial Truck Drivers in the United States
According to the Bureau of Labor Statistics (BLS), Annually, an anticipated 259,900 job openings for heavy and tractor-trailer truck drivers are projected over the next ten years. Job prospects for heavy and tractor-trailer truck drivers appear favorable, with growth expected to meet or exceed the average across all occupations at 4 percent from 2021 to 2031. In addition, CDL driver pay is likely to increase due to the increased competition between companies seeking qualified CDL drivers for their truck fleets.
Retirement and Commercial Truck Drivers
In addition to the field's general growth, attrition due to retirement is also opening many career opportunities. Many drivers who obtained their CDL in the 1970s or earlier have retired or plan to do so shortly. This is especially true in areas such as long-haul commercial transport, which can be especially difficult for older drivers. Because of the need to replace these drivers, the CDL driver field is even more promising than its continued expansion indicates.
How Much do Truck Drivers Make With a CDL?
According to the BLS, commercial drivers enjoyed a median annual Truck Driver Salary of over $37,700 in 2010. However, the top ten percent of truck drivers earned over $57,800, making this career very competitive with other fields requiring similar training and certification. In addition, a truck driver will receive various benefits, such as insurance and vacation time.
Facts that can Influence a Truck Driver's Salary
In most cases, drivers are paid per mile, in addition to receiving bonuses for prompt delivery and other factors. This generally results in long-haul truck drivers receiving a higher pay level than short-distance drivers. However, there are currently federal restrictions on the amount of time a driver can work, which limits the amount of money a truck driver can earn on any given day.
Drivers that own their trucks often receive a percentage of the revenue from shipping their cargo. These drivers can enjoy considerably higher earnings when compared to long-haul drivers who work for a single company. However, owner-operators are independent contractors and thus must pay for their truck's maintenance and work to solicit cargo from potential clients.
Specialized CDL certifications
Some fields require that the driver receive additional certification before being qualified to transport cargo. The most common example of this is drivers who are transporting hazardous materials. These drivers must obtain a hazardous materials endorsement to transport this cargo legally. Those drivers who have received a certification in this or any other specialized field can generally command higher wages than other drivers. In addition, they may enjoy greater job security, especially if their certification is currently in high demand. Many companies that regularly handle these types of cargo may require their drivers to be certified as a condition of their employment.
CDL Training and Truck Driver Salary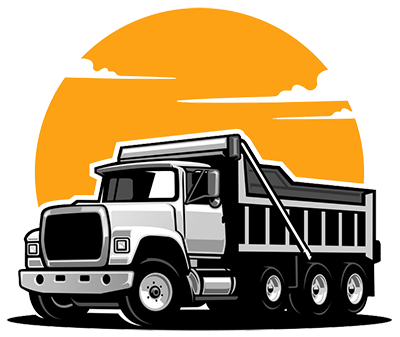 Although all drivers must have a CDL before working in this field, obtaining CDL training at a reputable institute can increase their earning and employment potential, especially if they do not have extensive job experience. In addition, the Department of Transportation may make obtaining formal education in this field a requirement for new interstate truck drivers at some point shortly.
Truck driver training institutes focus on the practical and legal aspects of long-distance trucking, enabling the driver to work effectively in any part of the United States. The Professional Truck Driver Institute (PTDI) currently certifies several programs as conforming to accepted industry and government standards for long-haul truck drivers. Because of this, students seeking training in the long-haul trucking field should seek out a program that the PTDI currently approves.
Practical Experience
Many employers prefer to hire individuals with some degree of delivery or driving experience. Because of this, many truck drivers have worked as delivery drivers. Many of these jobs do not require the driver to have a CDL, depending on the vehicle he or she is driving. By obtaining experience in a related field, a driver can dramatically improve his or her job and earn potential in commercial trucking.
Ultimately, obtaining a CDL is an excellent way to enter a growing field that remains competitive with other careers. Truck driver salary keeps pace with inflation while the demand for qualified drivers outpaces the supply. By becoming a CDL driver, an individual can be assured of a secure career and that enjoys excellent benefits.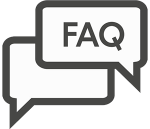 Is it worth being a truck driver?
Truck driving can be a rewarding career for those who enjoy long-distance travel and the freedom of being their boss. Trucking could be the right choice for you if you are looking for an opportunity to make competitive wages and work independently. Additionally, truck drivers often have access to benefits such as flexible schedules, health insurance, retirement plans, and other perks.
How much does a truck driver make an hour?
The BLS reports that truckers make an average of $21.44 per hour as of 2020. Remember that truck drivers may be paid by the mile or by the hour; this largely depends on their trucking company and job duties. Truck drivers often receive extra compensation for working long hours or challenging routes.
How much does the average CDL driver make?
The BLS reports that truck drivers with a commercial driver's license (CDL) earn an average of $44,500 annually as of 2020. In addition to this base salary, truckers may receive various financial incentives, bonuses, and benefits from their trucking companies. This can significantly increase the total earnings truckers make as CDL drivers.
What is the highest-paid truck driving job?
The highest truck driver salary reported by BLS in 2020 was a truck driver hauling hazardous materials, earning an average of $58,000 annually. Other truckers in specialized fields such as oilfield trucking and log hauling can also make significantly more than the median trucker's salary.
Do truckers make 100k a year?
The answer to this question depends on many different factors. Truck driver salary is determined by experience, trucking company, location, etc. The Bureau of Labor Statistics (BLS) reports that the median trucker's salary in 2020 was $44,500 annually. However, truckers with more experience or specialized skills can make significantly more than the median trucker's salary.
What is the Top 10 Highest Paying Cities for CDL Truck Driver Jobs in Florida?
According to ZipRecruiter, the top 10 cities for truck driver salaries in Florida are:
1. Tampa - $52,829 per year
2. Orlando - $51,868
3. Miami-Fort Lauderdale-West Palm Beach - $50,607
4. Jacksonville - $48,737
5. Pensacola - $48,636
6. Gainesville - $47,969
7. Panama City - $46,923
8. Tallahassee - $45,166
9. Fort Myers-Cape Coral-Naples - $44,809
10. Daytona Beach - $44,010