Are you thinking of becoming a commercial truck driver? This is certainly a rewarding and lucrative career to explore. In addition to great pay, a career in commercial truck driving can also give you the opportunity to see the country and know that you are helping to keep the economy going by delivering needed goods. To become a commercial truck driver, you will need to have the proper training and certifications. Commercial truck driving school can help you with that. While attending commercial truck driver school is not required in order to take the test, it is a good way to become prepared for taking the test and becoming a commercial truck driver. Below, we explore what you should expect while attending commercial driving school.
Keep in mind that each school will vary somewhat in regarding to the curriculum provided. Even so, most schools will require you to spend a minimum of one week in the classroom in order to prepare you for taking the seated exam. During this time, you will go over a wealth of material, including road signs, towing weight, how long you are allowed to drive without taking a break, and more. The time spent going over this material will prepare you for passing the written exam.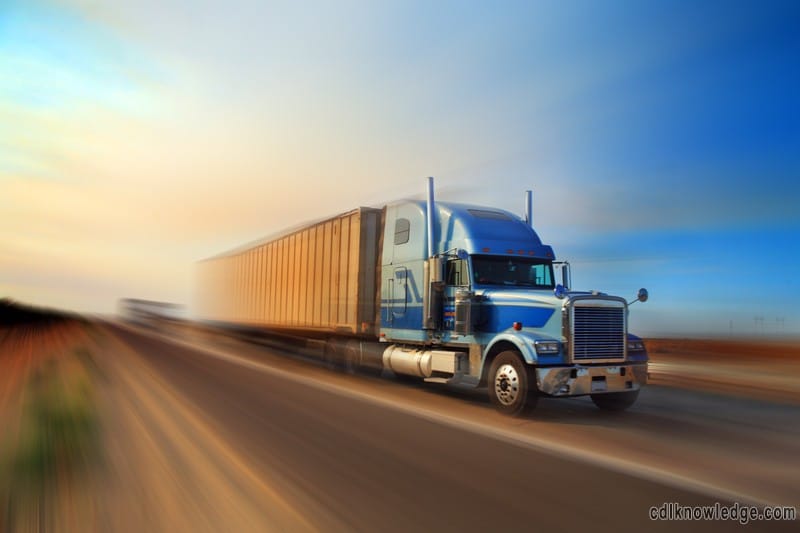 Depending on the school you attend, you may be required to pass a physical. The reason for this is that you must be prepared for handling certain road conditions as well as carrying heavy weights. Furthermore, since you will need to be getting up and down from a large truck on a continual basis, as well as loading and unloading cargo, you must be able to handle the physical demands of the job.
After the time spent in the classroom, you will spend at least three weeks in the truck. During this time, you will learn how to maneuver the truck, how to back up, handle the controls, and more. This is the time when you will learn everything you need to know about driving safety and maneuvering the truck as well as handling cargo, making deliveries, and keepping your log book with your hours.
Finding a reputable commercial truck driving school is of the utmost importance. At a minimum, the school should be licensed. Additionally, it is a good idea to conduct some research and find out how long the school has been accredited or licensed. You should also ask questions about the pass/fail rate for the school and whether the school will provide any type of guarantee regarding passing the exam. Many commercial truck driving schools will also provide assistance with job placement after you have passed the exam. Also, make a point of finding out whether the school will prepare you for a job that involves interstate travel. What type of instructors does the school use? For instance, are the instructors at the school actual drivers, and how much experience do they have?
While it may sound as though conducting this level of research is time-consuming, it is time well spent in terms of finding a commercial truck driving school that will teach you what you need to know so you will have the best chance at passing the exam.
In terms of costs, keep in mind that schools will also vary in cost. Most schools charge a flat rate that also includes the exam. An accredited school will usually be more expensive, as will a longer training program.
If you are planning to attend a commercial driving school that is not near your home, you may be able to take advantage of a special package that includes paid meals and a hotel room that is part of the training. Take some time to do the research and find out what type of options are available to you and then compare the costs based on what is offered.
After you have successfully completed commercial truck driver school and passed the exam, you will have a number of career options available, including:
• Delivery driver
• Transporting hazardous materials
• Transporting goods
• Construction services
• Waste management
• Passenger services, bus driver
By understanding the type of commercial truck driving available and what to expect during training, you can prepare for a rewarding new career.