START YOUR TANKER PRACTICE TEST NOW
CDL Tanker Practice Test Is the Best Way to Calm Your Nerves
Getting ready for a test might seem overwhelming. But don't let anxiety get the best of you. A CDL tanker practice test can help you put those nerves in check. The questions on the practice test are picked from the official CDL manual and are structured in a similar way as the actual test. Hence, practicing with these tests allows you to pinpoint your weak areas and work on them. That will consequently boost your confidence to take the endorsement test.
Who Should Take A Tanker Endorsement Practice Test?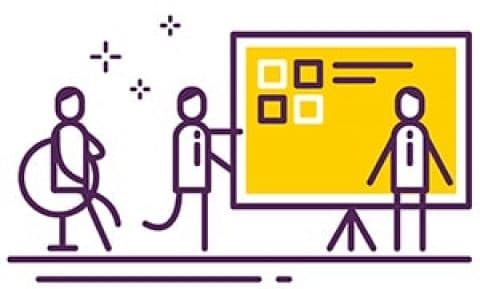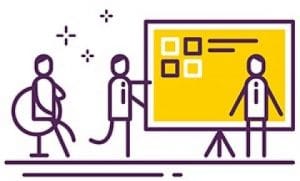 Tankers are large and extremely heavy and so their safety is crucial when determining if a driver should be on the road. Since they also require vehicle-specific inspection and maintenance, the following drivers should take and pass the tanker endorsement test.
N endorsement drivers- Vehicles that require a class A or B CDL and will be hauling liquid or gas need a tanker endorsement. The tank can either be permanently or temporarily attached to the chassis or vehicle. However, the endorsement is required when the capacity of one tank is over 119 gallons and the aggregate capacity of the vehicle tanks is more than 1,000 gallons.
X endorsement drivers- these drivers haul tanks containing hazmat such as gasoline. Hence, they require a tanker endorsement coupled with a hazmat endorsement.
The exceptions
Flatbedding- you do not need a tanker endorsement if you will be hauling dry vans that carry empty tank containers. Even so, this keeps changing from state to state, and so it is crucial to stay on top of new regulations to avoid paying fines for not having the endorsement.
What to Expect During the Tanker Endorsement Test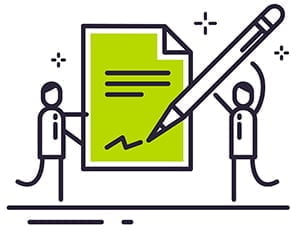 The tanker endorsement test entails 20 multiple choice questions, which you have to attain at least 80 percent to pass. The questions are derived from the section 8 of the CDL manual and will cover the following topics.
Tank vehicles inspection- tankers are more complex than other types of vehicles and require specialized valves, piping, and handling systems. You also need to learn how to check the under-frame and frame equipment for signs of leaks. Remember you can be fined or shutdown if you are driving leaking tankers.
Special purpose equipment and procedures- an endorsement test will cover tankers' additional, specialized equipment, including Personal Protective Equipment (PPE) or safety and emergency equipment. Depending on what you are carrying in the tank, you will also be tested on vapor recovery kits, emergency shutoff, built-in extinguishers, bonding cables, and automatic fire suppression system.
Outage- a liquid can expand when heated causing the tank to overflow. It is required that you leave extra room (outage) for this expansion. Since various liquids expand at different rates, the endorsement tests will assess your knowledge of how much outage is required.
State traffic laws- different states have additional rules governing tankers. For instance, in some states, if you are driving a tanker loaded with flammable content, speeding attracts a stronger penalty and the hours of service are reduced.
Weight limits- the maximum amount of liquid a tanker should carry depend on different factor. Hence, the endorsement test will cover the maximum weight limits allowed on different roads, volume capacity of the tank, and the Gross Combination Weight Rating (GCWR) of the truck.
Surging effects- surge is created when the liquid or gas in the tanks move around. Surge can cause the tanker to shove forward or backward into another vehicle or an intersection. Besides, surging side-to-side can cause your truck to rollover. Hence, you should understand how to handle the truck in the surging conditions.
Safe driving- due to their high center of gravity, tankers are more likely to rollover than other vehicles. Drivers need to drive safely by changing lanes slowly, braking early, as well as slowing before curves.
Following distance- tankers require an increased following distance. Especially on wet roads, you need double the stopping distance. Hence, know how much room it takes to stop and remember empty tankers will take longer to stop than loaded vehicles.
Skidding- oversteering, excessive braking, and overaccelerating can cause your truck to skid. The endorsement test will cover how vehicles skid and the corrective actions that need to be taken. It will also test your knowledge of jackknife and how you can restore traction when that happens.
As Well As A Practice CDL Tanker Test, What Else Do You Need To Do?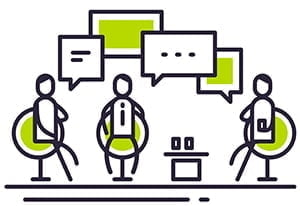 It is crucial that you don't go into the test blind. Here are some of the things you should do for proper CDL tanker test preparation.
Check out the CDL handbook
In order to feel comfortable with the tanker test, you should read thoroughly the CDL manual (section 8). Reading this information allows you to familiarize with the testing material and ascend up your chances of passing the exam the first time. Remember to understand the material some days before the test as rushing through it the last minute can be dangerous and risky.
Call your motor vehicle department
Many states have their version of the test, and hence you should check with your local motor department. The study guide informs you on the exact details you need to learn as well as possible questions you can find on the test.
Visit the library
The bookstore has a wealth of written content needed to pass a specific endorsement test. Even so, the standards keep changing over time and so ensure that you find resources that have been published recently (3-5 year). Old information can be less relevant or misguide you.
Get enough sleep
A lack of sleep before an exam can cause more stress than expected. High stress levels can cause doubtfulness and spike up your nerves when answering questions you have worked hard to pass. So ensure you get enough sleep to calm your nerves and pass your exam.
How CDLknowledge.com Helps You Pass Your Commercial Driving Test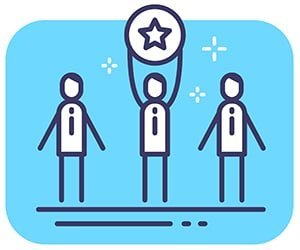 Nobody likes surprises, and that includes when you are taking the CDL tanker test. The cdlknowledge.com is an excellent online resource where you can find study materials for the endorsement test. We have gone through the handbook and previous exams to develop hundreds of possible questions and answers similar to those in a real CDL test. We update our CDL tanker practice tests to ensure the most accurate test preparation. Thus, our exams will give you the knowledge and confidence you require to pass the test the first time.