START YOUR ENDORSEMENT TEST NOW
Doubles & Triples Endorsement Practice Test Questions That Improve Your Driving
Are you looking to pass your written commercial driving (CDL) exam? Perhaps you've been studying hard and are looking for a practice test that you can use to test your knowledge?
The doubles and triples endorsement is for anyone who wants a career in transportation. If you're looking to become a truck driver, you'll need to take this endorsement test.
To receive a Doubles and Triples endorsement, you'll have to study for and pass a CDL written Knowledge exam. Before sitting the final written exam, it's a good idea to practice as much as you can, and there are many practice tests available online.
How A Doubles and Triples Practice Test Can Stop You From Being An Accident Statistic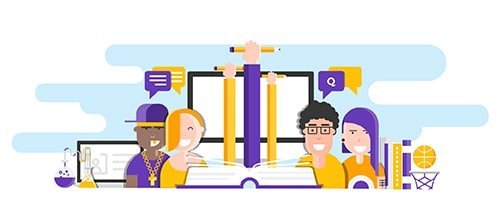 By sitting the doubles and triples endorsement test, you will become a safer driver and will, therefore, be less likely to become an accident statistic. This test will provide you with the knowledge and experience to safely tow double and triple trailers. It will also test your knowledge of coupling and uncoupling. You'll be able to inspect doubles and triples to ensure that you're towing correctly and in a safe manner.
You'll also be less likely to have an accident as you'll require knowledge of how air brakes work and how to check that they are in good working order.
Other Benefits Of Taking An Endorsement Practice Test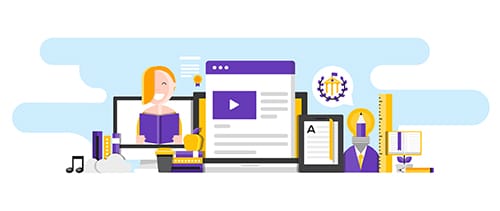 There are many benefits of taking an endorsement practice test, the main one being that you'll be able to discover which areas you are strongest in and which you need more practice. After taking a practice test, you'll be able to focus on the topics that you haven't mastered and improve in these areas before sitting the final exam.
A practice test will also allow you to find out which areas you've already mastered. You can then direct further studies to other areas and reduce the time you study topics you're familiar with.
You're more likely to retain information if you learn it over a long period of time. Practice tests will help to stimulate revision and will encourage your learning to be spaced over time, which is likely to improve your retention rate. It's better to revise over a long period and do lots of practice tests before you sit your real commercial driving exam. This would be a better technique then if you were to spend hours studying and swatting up the night before your exam.
For some people, a fear of exams can hold them back. If you suffer from exam anxiety, then it's a good idea to practice the exam beforehand as this will make you feel more prepared. If you've had plenty of practice, you'll know what to expect, and this will help you to feel calmer on the day of your exam.
Taking an endorsement practice test will also allow you to familiarize yourself with the tests software and computer system. This will reduce the likely hood that you experience problems using the software on the day of the test and is particularly important if you're not computer literate.
In some cases taking a practice test can be more beneficial to your learning than spending the same amount of time studying. This is because taking a test encourages you to actively learn, rather than passively reading and not retaining all the information.
A practice test will allow you to see what style the questions are in and will give you an idea of the type of questions you're likely to get in the real test. It will also help you with time management, and you'll gain a glimpse of what the real exam will consist of.
Preparing For Your CDL Doubles and Triples Written Test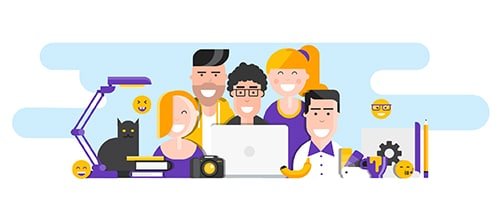 You must give yourself enough time to study, revise, and practice the written tests. Many learner drivers are so focused on their practical driving test that they don't spend enough time on the theory. The more preparation you do for your written test, the more likely you are to pass.
To prepare for your test, you should study for the CDL General Knowledge Test and the Air Brakes Test, as well as the Combination Vehicles Test. Before sitting the Doubles and Triples written test you should do at least one practice test in each of these categories. It's recommended that you do more practice tests if possible. Don't worry if you don't do well in the practice test, go back and revise all materials and then try again. Ensure that you've had adequate practice before you sit your real exam.
Make sure that you sleep well before your real test, as this will allow you to approach it in a refreshed state. You should also eat well and stay hydrated on the day of the exam. Tests are often very stressful, and you must do whatever you can to stay in top mental condition so that you have the best chance of passing.
Aim to arrive at the test center slightly earlier then you need to as this will allow sufficient time for unexpected delays. If you arrive too early, use the extra time to study.
Make sure you know what you need to bring with you to the exam before you arrive. This includes any test fee that you have to pay.
Find The Perfect Commercial License Doubles and Triples Test At CDLknowledge.com

If you're looking to practice your knowledge for the commercial license for the doubles and triples test, you can find practice written tests at CDLknowledge.com
This website is a great resource that will allow you to test your knowledge and find which areas you're weakest in. You'll then be able to revision further before sitting your final Doubles and Triples Test.
This website provides multiple-choice practice tests. You must practice as this will give you a better chance of passing on your first attempt. If you pass the first time with a high score, you're likely to have better career opportunities.
Good luck!