There is no shortcut if you want to pass the CDL driving road test. It's simple; you have to fold up your sleeves and put in the work. Yes, even if you have 10 years' experience driving cars! If you didn't get the memo, heavy trucks, trailers, and buses are on a different ballpark and that's why the licenses are distinct. Back to the agenda, how do you prepare for the CDL road test? The road test won't pass itself, so let's get busy.
Practice with an Experienced Instructor
In most states, you are required to practice not less than 50 hours before you're eligible for the road test. However, just because there is a minimum threshold you should meet behind the wheel doesn't mean you should jump at the first opportunity. If you have to take a shot, you should make it count. There is no shame in taking a few extra classes until you cover all grounds. Catch the drift? In simpler words, practice extensively with your instructor until you're both confident you can take the road test like a pro.
Don't forget to practice how to avoid common newbie mistakes such as hitting the curb, stalling the truck, forgetting to signal, wide turns, going too slow or not checking the mirrors.
Read the Owner's Manual
The pre-inspection test will involve you telling the examiner if most parts of your truck, trailer or bus are in good condition. Obviously, some examiners will expect you to name crucial parts of your vehicle and if you can't distinguish the DEF tank, battery box, coolant reservoir, suspension system, and other basic parts, you will lose marks. So what to do? Go read the owner's manual. Remember, all vehicles are different and don't just assume you know everything without consulting the manual. Better yet, go an extra mile and learn how to perform a brake test.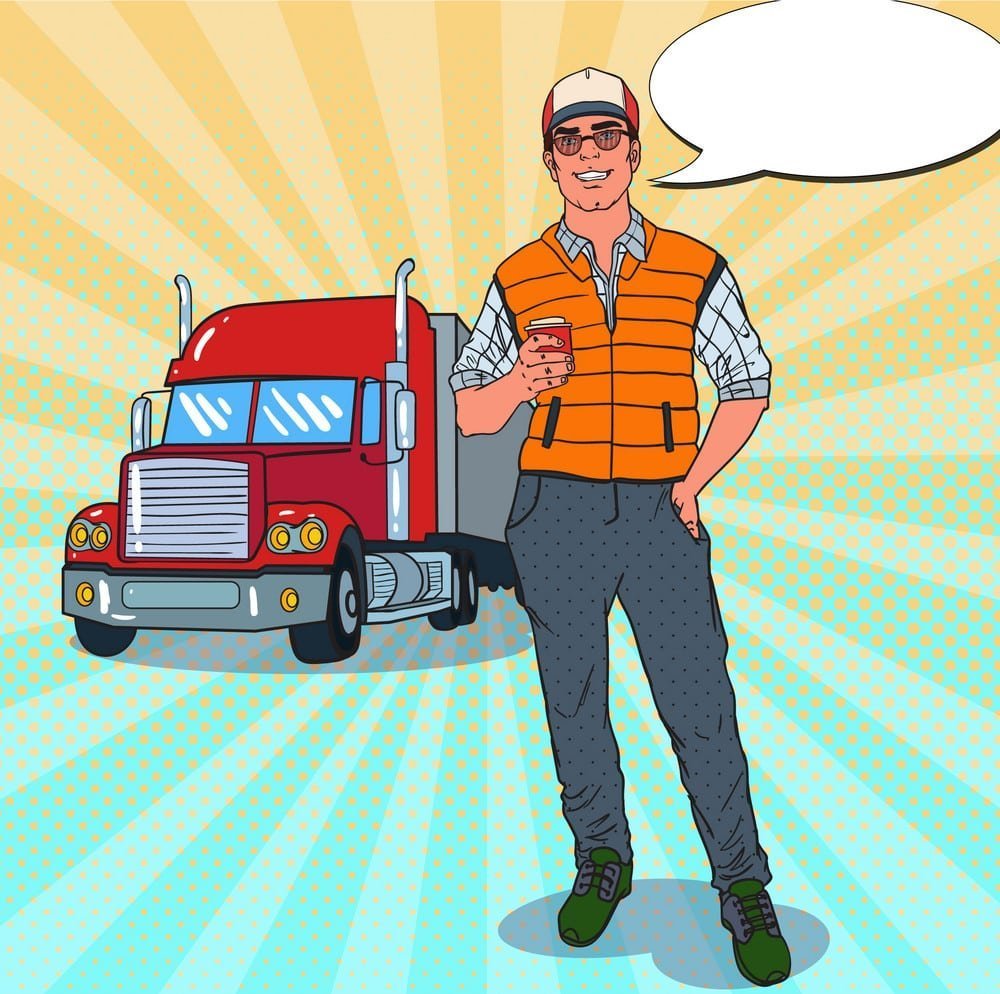 Study the Safety Rules and Regulations
Every state has different safety rules and regulations that should be followed by CDL drivers depending on the type of vehicle. For example, a school bus is driven under a different set of rules compared to a truck or trailer. Besides that, you should familiarize yourself with the speed limits, road signs interpretation, and any other safety-related information.
To get a copy of the state's CDL safety rules and regulations for your particular vehicle, you can contact the DMV or check out online.
Note: There is a difference between DMV issued driver's handbook and the vehicle's manual, so don't confuse the two.
Do a Pre-Test
There is no better way of knowing if you're ready for the road test than doing a mimic test. A pre-test should be your chance to identify the most frequent mistakes that you should rectify before the D-day. However, make sure an instructor accompanies you to evaluate your driving skills like an examiner.
In this case, a pre-test should constitute all the three stages of the driving test; pre-trip inspection, backing up test, and road test. If possible, try to do a pre-test in adverse conditions like when it's raining or foggy. Well, not everybody gets good sunny weather on their road test day.
Research Potential CDL Road Test Routes
Quite often, the CDL driving road test routes are usually close to the DMV test center. Think of it as a battle, if you want the upper hand in a challenge, then you should do your homework and study the battleground. Hence, it would be smart to consider all possible routes 30 minutes or so away from the local DMV test center. Most likely, if there is a nearby railway crossing, highway, bridge overpass, or intersection, you can bet you will find yourself there during the CDL road test.
Here's the secret; you can ask around the driving school from candidates who did the road test but failed so they re-scheduled a retry. Another option would be to kindly ask the instructors or local truck drivers.
Improve Your Confidence
After practicing thoroughly, your nerves can be your worst enemy if you can't get yourself together. Sure, it's normal to feel a little nervous before the road test. Nevertheless, extreme panic attacks can cause even the best candidates to forget everything and flop hard. Lucky for you, it's possible to reduce your anxiety and improve your confidence stamina. For most people, a good night sleep, deep breathing technique, and avoiding too much coffee before the road test can help to ease the nervousness.
Otherwise, if you have an underlying medical condition that makes you super nervous, you can go ahead and take the prescribed anti-anxiety medication. However, make sure the anti-anxiety meds don't interfere with your performance and confirm with the rules if it is allowed.
In a nutshell, acing the CDL driving road test is not that difficult as long as you take your time to practice comprehensively. If you do everything as recommended in this article, you can pass the CDL road test on your first try.