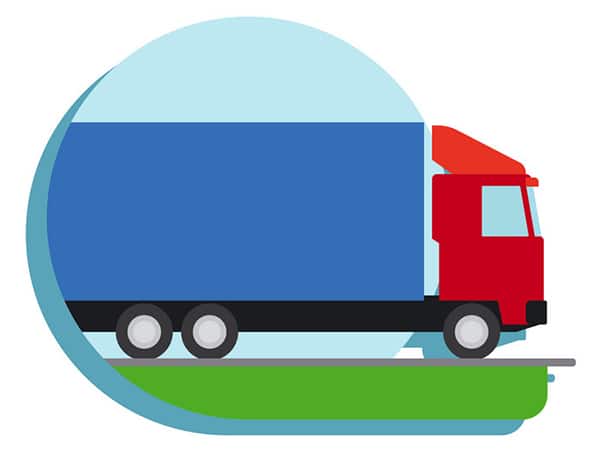 The first step to getting the HAZMAT endorsement, once you have a Class A, B, or C CDL, is completing the hazardous material endorsement application which is available through the TSA or your state's DMV.
Next, you will need to complete a medical screening to receive a Department of Transportation medical card.
Once you pass the medical screening, you will need to pass the written exam. The written HAZMAT examination tests your knowledge of state and federal HAZMAT regulations, your role in the transportation of hazardous materials, and how to safely load and unload hazardous material.
HAZMAT CDL tests can vary in length, format, and testing score depending on your state. In some states, an additional training course is required before a HAZMAT endorsement can be issued. Take our hazmat practice test.
With satisfactory exam results, you are ready to submit for a TSA background security screening. This is the biggest difference between getting a Class H endorsement and other CDL endorsements. In most states, you can enroll in the TSA security assessment through the TSA website. States that require making an application first at a local DMV include Florida, Kentucky, Maryland, Mississippi, New York, Pennsylvania, Texas, Virginia, and Wisconsin.
Once you enroll in the TSA screening, you will need to visit an authorized application center and provide certified or original copies of your identification, Social Security card, birth certificate, or other forms of proof. You will have your fingerprints and photograph taken. You will also need to pay a fee of $86.50 for the test or a reduced rate of $67 if you already have a valid TWIC card and your state accepts the TWIC threat assessment rather than the HAZMAT assessment.
When your background check is complete, the TSA will send you and your state an official notice. You will receive your HAZMAT endorsement once the state receives this notice.
Finally, don't forget that you may need to get additional endorsements to operate certain types of commercial vehicles with hazardous materials.