Steps to Take to Get Your CDL HAZMAT Endorsement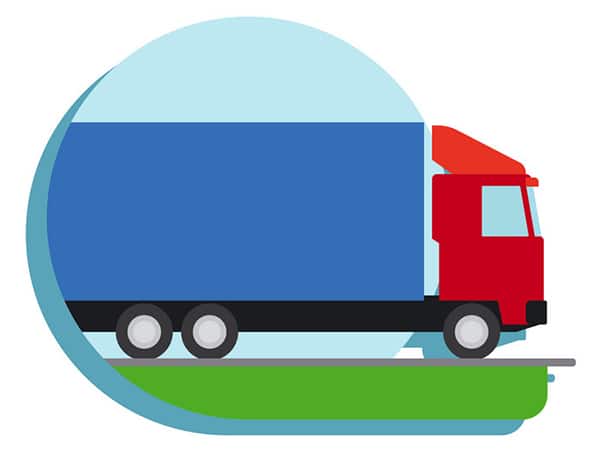 CDL HAZMAT Endorsement is an endorsement on a CDL (Commercial Driver's License) that authorizes a driver to transport hazardous materials. The driver must pass a background check, demonstrate knowledge of specific protocols and procedures related to hazardous material transportation, and pass a written exam.
CDL HAZMAT Endorsement can be obtained through the state Department of Transportation by passing a written exam and completing the necessary background checks. CDL HAZMAT Endorsement is a crucial step for truck drivers looking to transport hazardous materials and can help ensure the safety of all involved in the transportation process.
Eligibility
Eligibility for HAZMAT Endorsement includes being at least 21, holding a CDL valid in the state where the endorsement is sought, and undergoing background checks. Applicants must pass a written exam covering handling hazardous materials, placarding requirements, emergency response procedures, and transportation security measures. After completing these steps, CDL HAZMAT Endorsement can be added to CDLs.
Steps
Once you have a Class A, B, or C CDL, the first step to getting the HAZMAT endorsement is completing the hazardous material endorsement application available through the TSA or your state's DMV.
Next, you must complete a medical screening to receive a Department of Transportation medical card.
Once you pass the medical screening, you must pass the written exam. The written HAZMAT examination tests your knowledge of state and federal HAZMAT regulations, your role in transporting hazardous materials, and how to safely load and unload hazardous material.
HAZMAT CDL tests can vary in length, format, and testing score depending on your state. In some states, an additional training course is required before a HAZMAT endorsement can be issued. Take our hazmat practice test.
With satisfactory exam results, you are ready to submit for a TSA background security screening. This is the most significant difference between getting a Class H endorsement and other CDL endorsements. In most states, you can enroll in the TSA security assessment through the TSA website. States that require making an application first at a local DMV include Florida, Kentucky, Maryland, Mississippi, New York, Pennsylvania, Texas, Virginia, and Wisconsin.
Once you enroll in the TSA screening, you must visit an authorized application center and provide certified or original copies of your identification, Social Security card, birth certificate, or other forms of proof. You will have your fingerprints and photograph taken. You will also need to pay a fee of $86.50 for the test or a reduced rate of $67 if you already have a valid TWIC card and your state accepts the TWIC threat assessment rather than the HAZMAT assessment.
When your background check is complete, the TSA will send you and your state an official notice. You will receive your HAZMAT endorsement once the state receives this notice.
Finally, don't forget that you may need additional endorsements to operate certain commercial vehicles with hazardous materials.
Training
CDL schools, trucking companies, and other approved providers can provide HAZMAT Endorsement training. CDL schools typically give relevant information to HAZMAT endorsement requirements and procedures as part of their CDL/truck driving programs. Trucking companies may offer CDL HAZMAT Endorsement training for existing drivers who require this Endorsement.
Is Hazmat the same as tanker endorsement?
No, Hazmat Endorsement and CDL Tanker Endorsement are separate endorsements. Hazmat Endorsement certifies a driver's ability to transport hazardous materials, while CDL Tanker Endorsement allows for the transport of liquids in bulk tankers. CDL Hazmat and Tanker endorsements are important for truck drivers who wish to transport hazardous materials or liquid cargo.
CDL Hazmat and Tanker endorsements require separate written exams and background checks, although they may be combined into one training program, depending on the provider. CDL schools and truck companies can provide comprehensive information about CDL Hazmat Endorsement and CDL Tanker Endorsement requirements, as well as CDL training and CDL testing.