Being successful as a company driver has much to do with who your employer is. Companies that hire drivers can be actual transportation companies, but there are other companies in the industry, such as retailers. There is not anyone genre of the company that is necessarily preferable to drivers; it just depends on your preferences and who is hiring. You will need to find out about pay rate, time on the road, type of vehicle/freight you will work with, and the answers to many other questions in order to decide which job is right for you, and that is after you weed out the companies that are just generally bad to work for. To find out information, you must do some research.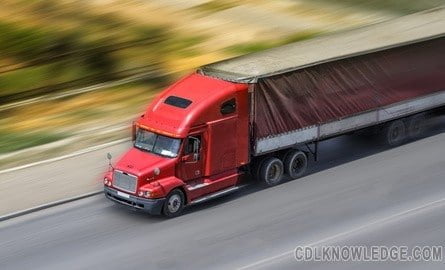 You first must rule out companies that you want to avoid. For instance, some companies will fall far short of the promises they make, and others will tell you "you're hired" just to send you home before the first week of orientation is over for seemingly petty reasons. One of the best ways to avoid these and many other pitfalls that lurk in the industry is to visit online trucker forums, where truckers candidly discuss their own knowledge and experiences. Many of these sites organize posts by the company discussed, and they are one of your best resources for advice on any company you're considering.
Now that you know which companies to avoid altogether, it's time to find out the details. The most common pay rates are based on mileage, hours, or percentage. Pay rates can also combine these aspects, and can include incidentals like tarping pay or per-diem detention. The average per-mile rate is about 34 cents per mile; sometimes it will be quite a bit lower if it is combined with per load, per item, or per stop pay. Be careful of pay based only on a percentage of what the company makes, if they lowball their bids then your payment may be extremely low. Other specifics to find out include what kind of trucks you'll be driving and whether you will need any special certification for it (like hazmat). You should also find out how long your runs will usually be and how often/how long you will be home between runs. Some companies offer local runs between long-haul runs.
The bottom line in avoiding some of the pitfalls in driving a truck is to research the companies you are considering working for, knowing what the norms are, and generally knowing what to expect. If you get into a job that ends up not delivering what the company has promised, don't be afraid to look for something else. Though you don't want to job-hop, neither should you stay long-term in a job where you are miserable. Just use a little common sense and try to get the benefit of the experience of others, and then just keep it on the road, good buddy!