It's not at all unusual to want to take shortcuts to achieving the career we want, and this applies to the profession of commercial driving. At first, it may seem like skipping school altogether when pursuing your CDL is a great idea that will save you time and effort, but this is not necessarily true. In the end, attempting a career as a CDL driver without the necessary training and experience can be even more costly, more difficult and certainly more dangerous than attending a program to earn one, for the driver and others on the road. Fortunately, there are a number options for receiving free or heavily discounted training to make sure your skills are really where they need to be.
One option for getting a CDL is to enroll in a privately owned trucking school and receive a government student loan to pay for the schooling expense upfront. The other possibility is to enroll in a truck driving program that is owned and managed by a transportation company. These are definitely both great alternatives, but there are a few things you should know about each one so as to make the wisest and most appropriate decision. Let's take a closer look at some of these programs and consider the pros and cons of each.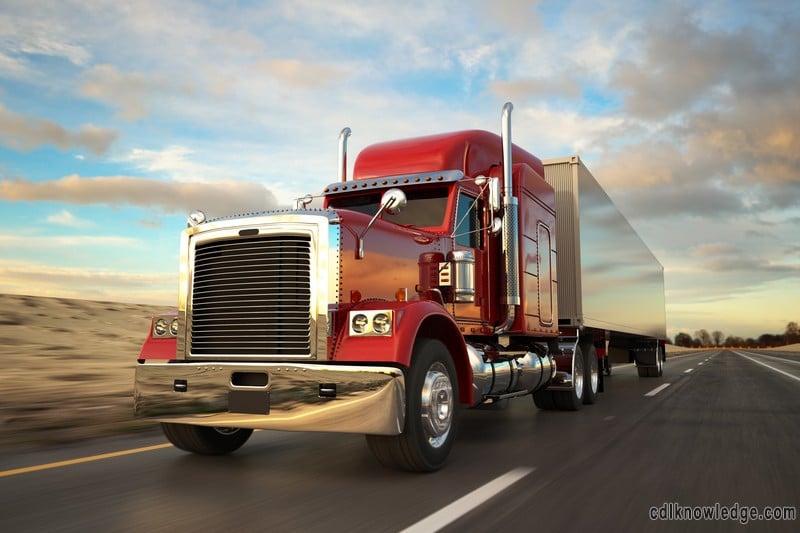 Privately Owned Truck Driving Schools
A privately owned trucking school usually costs something in the range of $3000 to $7000, depending on the status of the school. Nevertheless, it is typically quite simple to acquire a student loan to cover your tuition. The federal government is aware of the fact that commercial drivers earn great money and that the need for skilled drivers is high, so they are more confident that you will be capable of paying them back.
If you are approved for a student loan, you will usually have a six-month grace period after graduating to start paying back your loan. This should be plenty enough time to track down a commercial driving job and build up a small fund for repaying your loan. The payments are usually surprisingly low, something in the area of about $125 each month, and the interest rates are quite low as well, making it a powerful option for investing in your driving career.
Company-Provided CDL Training
The second alternative is to enroll in a program that is owned and managed by a trucking business. You will usually need to sign a contract to work for the business for a particular time period after graduation, ordinarily for about a year, at a somewhat reduced rate of pay so that you can repay the company for your training.
If you decide to stop working for the business prior to the expiration of your contract, they will typically require you to repay a prorated sum of money for the training. Just how much you have to repay will be equivalent to the amount you would have spent to attend a privately owned school. So if you decide to stick with the company, you are going to earn somewhat less at first than you could have earned after attending a private school. This is so that you can repay the transportation company for your training, but you won't be required to pay any money in advance or be approved for any loans.
Typical CDL Curriculums
Schools that offer cheap CDL training programs prepare trainees to easily meet the challenging needs of the transportation industry. The classroom element teaches students the skills they need to pass the lengthy written section of the CDL (Commercial Driver's License) exam by educating them on topics such as driver safety, drug abuse, transportation of potentially harmful materials, trip preparation, truck servicing, and functional protocols.
Trainees also build their skills in parking, backing up, and shifting commercial vehicles while participating in the driving element, all of which are maneuvers that can be nearly impossible and unsafe to accomplish when attempting to get a CDL without training. Participants in these programs develop the expertise they need to pass the written and physical portions of the Class A CDL exam.
Get Affordable CDL Training Today
If you want to train for one of the numerous fulfilling driving careers available to CDL owners, including OTR (over the road) truck driver, tractor/trailer operator or line haul driver, please contact us today and get your career as a commercial driver started!