What is a CDL License?
Have you been considering a career as a professional truck driver? This is job that now offers higher pay and more benefits than you might think. If you do not have a commercial driver's license you can search for approved CDL training courses and begin learning what you need to know in order to sit behind the wheel of one those "big rigs."
Commercial Driver's License
A CDL(commercial driver's license) is required by any individuals who will be operating a tractor trailer, tanker-truck or other vehicle that has a weight greater than 26,000 pounds. The license is also required by an individual who will be driving a school bus or passenger bus. Having a valid CDL is proof that the individual has demonstrated adequate driving skills and successfully passed a specialized written test that has been designed for truckers. The license requirements can vary depending on the state in which the driver resides, but the written test and road test are almost identical throughout the United States.
Opportunities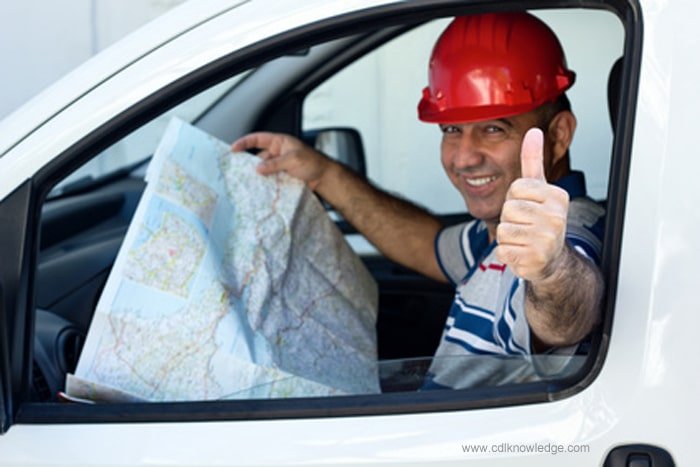 With an annual income that now reaches $70,000+ and good job benefits there is little wonder why truck driving has become a hot career option. Most companies are eager to hire new drivers, especially those individuals who have just completed a CDL course. If you have never had the opportunity to drive one of these big trucks in the past there is no need to worry. You can begin training with professional drivers at a top-rated commercial driving school.
What CDL Training Classwork Involves
CDL schools are designed to provide each student with the quality driver's education that is required to earn a commercial driver's license. You will be given class work, assignments to study and tests that you must pass. Every moment of this training is going to be focused on teaching you about trucks, trailers and safe driving.
The actual written work will cover basics such as keeping a driver's log and learning the rules of the road that apply to all truck drivers. Much of your CDL training will take place in (or around) the different types of trucks that you will be taught to drive.
Students are given written tests for each different type of vehicle that they plan to drive. In order to earn a commercial driver's license you will have pass each written test. Then you will have to face a three part road test where you will have the opportunity to demonstrate your mastery of a wide variety of truck driving skills.
The tests you take will depend on the type of vehicle you plan to drive. All students are not going to be required to take every possible driving test. However, you need to remember that the more tests you take and pass the more CDL endorsements you will receive. Drivers with a bevy of license endorsements can pick and choose the jobs that they want, and they usually command the heftiest salaries.
Behind the Wheel with your CDL Instructor
All CDL schools teach general driving knowledge and road safety rules. You will also be taught the fundamentals that apply to air brakes, HAZMAT and driving combination vehicles. Most schools will also include courses and instruction that deal specifically with double/triple trailers and tankers.
In addition to helping students master the basic driving skills your CDL instructor will show you how to take care of those massive tractor-trailers. You will be taught how to secure loads, perform vehicle safety checks and to handle emergency situations when you are behind the wheel. Much of the driving will be done in a large, secure area that is set up just for CDL training purposes. There will be occasions when your instructor takes you on the open road to gain real-world experience.
You will be required to conduct a pre-trip inspection on the vehicle. Then you must show that you can operate all of the basic controls inside the truck. There will also be an obstacle course that you will have to navigate successfully.
CDL Tuition Fees
You can consider many different options when looking for a top-rated CDL training course. While the cost of the instruction is usually several thousand dollars you may not even be required to pay this money. Many of the best trucking companies will cover the cost of tuition for you. There are even some trucking companies that will pay you a weekly stipend while you complete these training classes.
In return you must agree to work for the trucking firm that has advanced you these funds. The money can be repaid through scheduled weekly deductions from your paycheck. There are even a few companies that will forgive the entire amount of money you owe as long as you agree to work with them (for a specified amount of time) as a long-haul driver.
Plan your Future as a Trucker
Today the world of trucking attracts interest from men and women in all age groups. Some of these individuals are looking for a different type of job and others just want to earn more money. There are other people who long to feel the freedom of the road and experience the thrill of traveling cross-country.
For many students the most important consideration is the fact that they are guaranteed a job once they complete their CDL training. There is no wondering whether or not you are going to be hired. If you have a valid CDL there are going to be numerous trucking firms that want you to join their driving teams.