As per the regulations, people who wish to drive trucks or buses or other commercial vehicles, must possess a Commercial Driver's License or CDL. After the eligibility of the person to drive these vehicles is verified by Department of Motor Vehicles of the state of residence, a properly filled application form is to be submitted along with proper docs; and a knowledge test based on statutory laws and regulations for operating commercial vehicles is to be cleared by the applicant. Since the age and medical requirements vary from state to state, thus it is advised to be sure by confirming with the local DMV office. Separate fees are to be submitted for application and knowledge test, among many others. In order to be fully prepared, a CDL handbook or training guide is available at any DMV office or can be downloaded from the department's website.
While filling the application, one has to be careful in providing the information related to personal identification and the type of commercial vehicle you intend to drive. The application form can be picked up from the DMV office or may be downloaded from website, but its submission has to be done in person only as online submissions are restricted due to security reasons.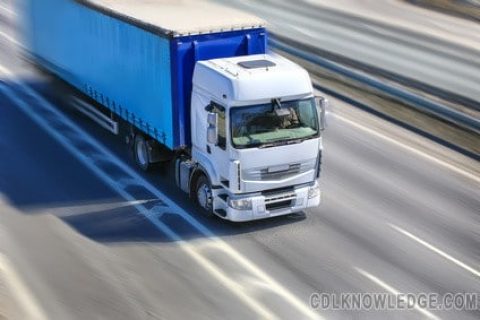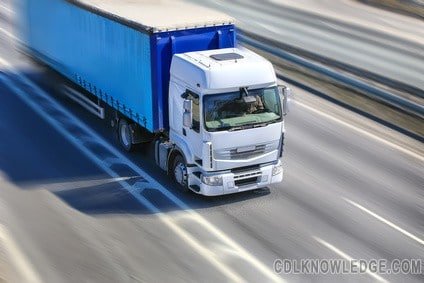 After the processing of the application and clearing the knowledge test, a learner's permit is provided to the driver using which, one can practice operating a commercial vehicle prior to driving test. Different regions may have their own rules regarding the use of CDL learner' permit and in some states, presence of another driver holding CDL is necessary to provide company to the learning driver. After the learner is confident and comfortable in driving a commercial vehicle, an appointment is scheduled for the driving test. This can be done online also for some states while others require a prior intimation of any such intention at least 2 to 3 months in advance to schedule the appointment.
Now, on the day appointed for the driving test, one has to be prepared physically as well as mentally to perform at his best. The vehicle type you wish to drive must be brought to the venue by the applicant himself, as the DMV share no responsibility for arranging the vehicles for the candidates. Thus, the vehicle type must be decided by the driver in advance, keeping in view the availability of different endorsements for a CDL. The results of the driving test are sometimes declared just on hand or may take a few days, depending on the staff available at the office as well as the volume of applications and candidates to attend. After successfully passing the driving test, CDL will be issued to the driver, duly authorized by the examiner and other concerned authorities. Or, as the case may be, an interim CDL is issued until the official one is prepared and delivered to the driver by mail.