How to Get a CDL in Texas
Commercial vehicle drivers can drive most any vehicle on the road today, from passenger vehicles to buses and tractor-trailers. But they can only do this if they have obtained a Commercial Driver's License or CDL. In Texas, individuals can get a CDL through the state license offices, but to qualify for a CDL, you must pass all the tests and provide all the appropriate documentation.
Undergo a DOT Physical
Visit your local DOT-approved physician and undergo a DOT physical. You may be asked to perform several simple tasks along with the essential physical examination during this physical. This will determine whether or not you are limited in any way. You will receive a DOT health certification card if you pass the physical. If you have a disease like diabetes or high blood pressure, you may need to complete a Commercial Driver Fitness Determination certification. A licensed physician will complete the report just as with the DOT physical. When finished, mail or fax the entire packet to the Texas Dept of Public Safety.
Obtain a Commercial Driver's Permit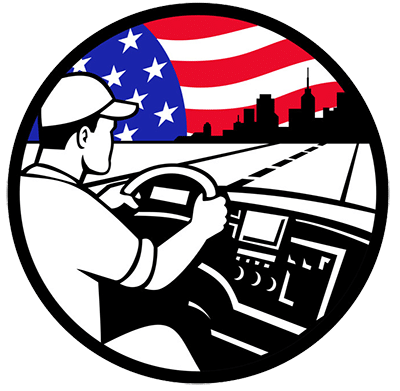 A permit will allow you to operate a commercial vehicle while in training. Many CDL training programs ask that you obtain your permit before attending class so that the majority of your class time can be spent in the driver's seat, perfecting your driving skills. To get your commercial driver's permit, you must study the CDL driver's handbook and be prepared to take the written portion of the tests. These tests include several sections and may take a few hours to complete. Try our complimentary CDL practice test – you can't go wrong!
In addition to taking the tests, you will need to bring the following documentation with you:
Proof-of-identity documents such as a military identification card, regular driver's license, or certified birth certificate, along with your Social Security card.
Two proofs of residency. This can be in the form of a valid utility bill, tax return, or other documents. Please refer to the Texas Department of Motor Vehicles for a complete list.
If you moved to Texas within the past 30 days and have a valid CDL from another state, turn that license in and apply for an original Texas CDL.
DOT Health Examination Card
You will be expected to complete an application, take and pass an eye exam with 20/30 vision or better with or without correction and pay the licensing fee. The current Texas CDL license cost is $61.
Complete an Accredited CDL Driver Training Program.
This program includes instruction on defensive driving techniques, vehicle control, safe loading and unloading procedures, and other valuable topics. Additionally, drivers must pass a skills test to demonstrate they have the knowledge and ability to operate their commercial vehicles safely. Upon completing the training program and testing process, drivers will be licensed by their state's Department of Motor Vehicles (DMV). To maintain their commercial driver's license, drivers must comply with all federal and state laws regulating commercial vehicle operation.
Complete a pre-trip
Complete a pre-trip inspection and take and pass the road test. It is important to note that you must provide your vehicle for the road test. So, before you schedule this test, you have access to a commercial vehicle that will satisfy the requirements for the license you are applying for and that it meets acceptable DOT safety standards.
Texas CDL License Training
Attending a CDL driver training program is not required to obtain your CDL. However, it is highly encouraged. Driving a commercial vehicle is significantly different from driving a passenger vehicle. Learning to drive a vehicle goes a long way to ensuring your safety and those around you. Driver programs can range from several weeks to several months, and the costs vary greatly.
Some companies offer new drivers the opportunity to get a CDL without paying the cost of the training upfront. In these cases, the company trains drivers in exchange for a one-year commitment. If the driver chooses to leave the company before completing his or her commitment, the total cost of the training is due upon separation.