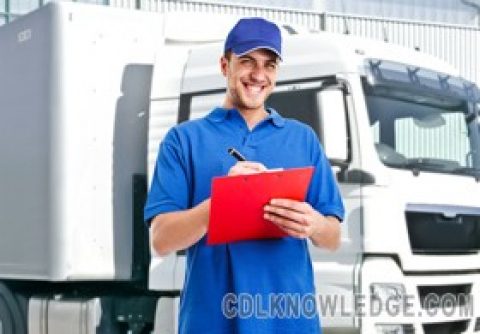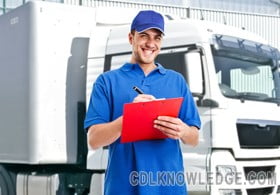 The first step to obtaining a CDL is visiting a local Department of Transportation (DOT) office to satisfy the requirement for a physical exam and drug test. Potential drivers will be given forms to take to a medical professional. The medical form reviews whether a person may have a disability or disorder that makes it impossible for them to operate a commercial vehicle.
These forms must then be returned to the local DOT. Individuals are then able to sit for a CDL test written exam that tests their knowledge of regulations and laws related to the safe operation of a commercial vehicle. Passing this test allows a person to obtain a commercial driver's license instruction permit.
The wait time between obtaining a permit and taking the road test depends on the individual state. Many states require individuals to wait a period of 15 days. This gives a person enough time to get behind-the-wheel training at a CDL school. The road test will require individuals to display their ability to complete a pre-trip inspection and control a commercial vehicle while it is being driven on a road.
Passing the road test means that a person is legally allowed to drive a commercial vehicle. Endorsements and restrictions may limit the type of vehicle that an individual can drive.
Anyone who is interested in embarking on a career as a commercial driver should contact CDL school in order to learn more about how they can make their dream become a reality. These CDL training and Truck driver training schools are able to guide individuals through the process of obtaining a license from the permit stage of the process to getting a CDL. Schools can even help with job placement.