Even in a sluggish economy, there are still plenty of job opportunities available for commercial truck drivers. To take advantage of these opportunities, you'll need to complete a training program and test for your license. Choosing the right school is very important, which is why you should keep these things in mind when searching for the right commercial driver's license program.
Licensing and Industry Associations
Look for schools that belong to reputable trucking associations such as the Commercial Vehicle Training Association (CVTA), as this shows their commitment to maintaining industry standards. Some states may also require schools to be licensed with a government agency so it is important to know what the requirements for operating a training program are where you live.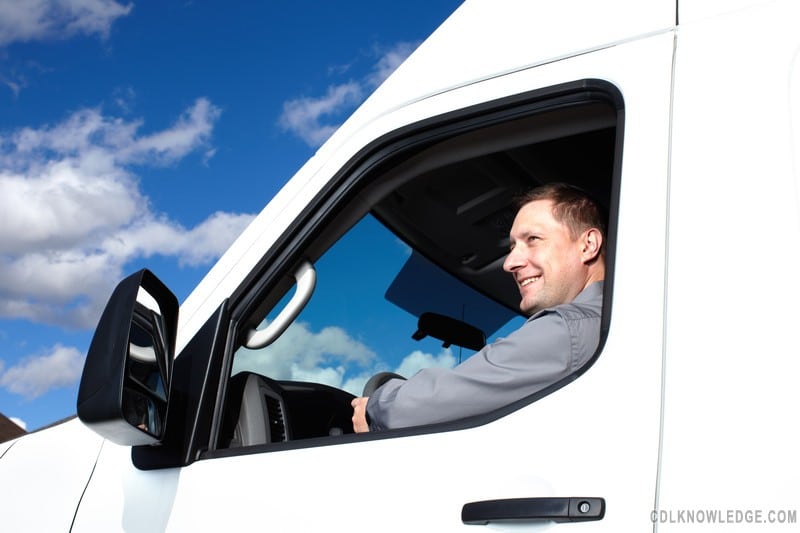 Established and Reputable
You should also make sure any trucking school you enroll in is well established and has a reputation for providing quality drivers. Find out how long a particular school has been in business and how many new drivers are trained each year to get a better idea as to its reputation. You can also read online reviews and visit trucking forums to find out what previous students have to say about their experience.
Ask the Right Questions
You should ask several questions before enrolling such as:
How much driving time are students offered?
What type of equipment will I train on?
How much experience do your trainers have on average?
Are Veteran's Association benefits accepted?
What is your job placement rate?
How long does it typically take graduates to find a job?
Will you provide me with assistance when taking the CDL road test?
What is the length of your program?
Is there a waiting period between the time I am accepted and the time training begins?
What perks are available for students who live some distance from your training site?
What happens if I must withdraw from your program before completing it?
Advantages of Company Sponsored Training
Some trucking companies operate their own training programs, and offer deeply discounted (or even free) tuition to individuals who agree to work for them for a certain amount of time after graduation. This type of training program can be ideal if you:
Do not have a great deal of money to spend on a training program
Are willing to limit your employment options for a short while
Are unsure as to whether or not you qualify for a CDL due to a poor driving record or DUI conviction
Would like to gain experience before working for a higher paying firm
Disadvantages of Company-Sponsored Training
While company-sponsored training has a number of advantages, there are also some disadvantages, with the biggest one being the fact that you may be limited to working for only one company during your contract period.
It's also important to note that not all company-sponsored programs offer free tuition. Some offer tuition reimbursement, which means they pay back a certain amount of your tuition each month until it is paid in full. If you leave the company before that time, you forfeit any remaining money that is owed to you. It can also take up to three years for you to earn your money back in many cases. If you do go with a company-sponsored program, be sure you know what the terms are ahead of time.
Finally, you should tour the school and meet instructors in person before signing any contracts. If you encounter recruiters who seem to pressure you or avoid answering questions, you should look for another program. For more information about CDL training in general, please feel free to contact us.