Are you considering a career as a tractor-trailer operator? If so, you may be wondering how much does a truck driver make ? The Bureau of Labor Statistics reports that the average annual salary for a trucker was $38,200 in 2012, the last year for which data is available. This amounts to an average hourly salary of around $18.37. Trucker salary varies based on a number of factors, and here is what you need to know in order to determine what it is in your area.
Highest Paying States
States where truck drivers can expect to make more than the median wage include:
Alaska, where the average annual salary is $54,070
North Dakota, a state where truckers earn around $50,810
District of Columbia, a territory with an average annual salary of $48,670 for truckers
Wyoming, a state in which truckers can expect to make around $48,480
Massachusetts, where the average annual salary for truck drivers is $47,970
Highest Paying Cities
There are also a few cities in the United States in which truckers make more than the national average. Surprisingly, these cities are not located in one of the highest-paying states for truckers. The highest-paying cities and their corresponding salaries are:
Chicago, IL- $49,030
Houston/Sugar Land, TX-$47,860
Atlanta, GA-$41,750
Los Angeles, CA-$41,720
Dallas/Irving, TX-$41,600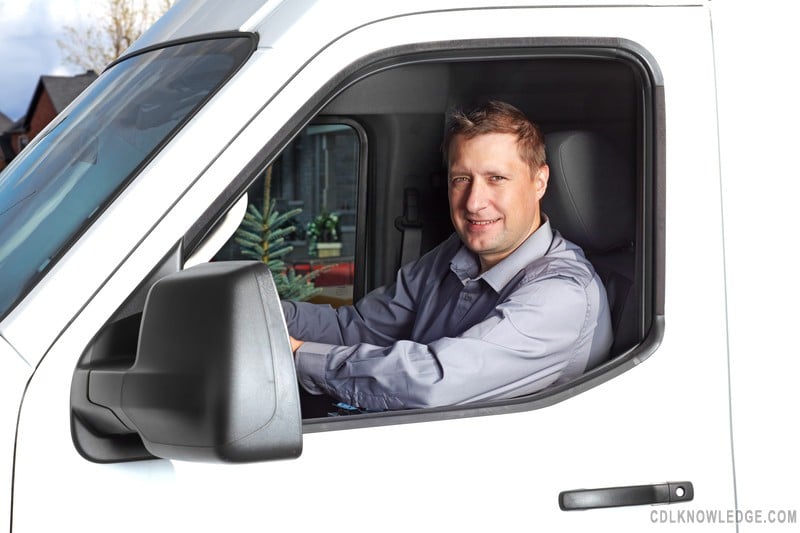 Industry and Type of Hauling
Aside from geographic area, drivers who work in certain industries also make more than others do. The Bureau of Labor Statistics reports that truckers who work for grocery and related product merchant wholesalers make more than drivers in any other industry, earning an average of $46,340. General freight trucking is the second highest paying industry, as workers in this field make an average of $43,180 annually.
CDL Life reports that the type of hauling one performs can affect his or her salary. Flatbed and auto haulers tend to make more than average, followed by tank drivers. Long distance haulers that rarely make it home also tend to earn more than regional drivers that may be home on a regular basis.
Owner-Operator Salary and Expenses
The figures reported by the BLS are for employees of trucking firms, and do not cover owner-operators. Owner-operators are actually business owners in their own right, and as such are paid differently than drivers who are employed by a trucking company. They may be paid by the mile or by the load, and can earn as much as $100,000 annually.
Keep in mind that owner-operators actually incur expenses for maintenance, taxes, fuel and a host of other things that company drivers are not responsible for. This means you should not assume an owner-operator's salary is the same as his or her take-home pay. Most owner-operators still earn quite a bit more than their counterparts, averaging between $35,000 to $75,000 after expenses are paid. Many owner-operators report they enjoy a greater sense of freedom in addition to higher earnings.
Miscellaneous Earnings
Truck drivers may receive benefits such as health and dental insurance, paid vacation, and a retirement plan. Some companies will also offer sign-on bonuses to drivers who pledge to work with them for a certain amount of time. You could also receive profit-sharing or safety bonuses, or be entitled to tuition reimbursement to help offset the cost of obtaining your CDL.
These are just a few things that can influence the amount of money you make as a truck driver. Of course, experience, hazmat certification and a favorable safety record can all influence your pay as well. The first step toward any career in the trucking industry involves obtaining a CDL license. To find out what it takes to earn a CDL so you can begin a trucking career, please contact us .