As one of the most vital jobs in the country, commercial trucking is responsible for ensuring the timely and safe delivery of important items. Unfortunately, long-haul trucking is also one of the most dangerous jobs in the country. Below, we provide several commercial trucking safety tips to help new drivers, as well as veteran drivers, stay safe on the road.
Be Aware of Blind Spots
Most other drivers on the road are not aware of a commercial driver's blind spots, those areas where there is a greater chance of a crash occurring. Such spots include off to the side, just in front of the truck cab, behind the side mirrors, and directly behind the vehicle. When other drivers are not aware of these areas, they may drive too close. Although this can be frustrating for the commercial driver, it is important that you exercise caution when changing lanes or turning while maintaining a safe distance.
Exercise Caution in Work Zones
Large commercial trucks are responsible for a significant amount of accidents in work zones. Be cautious and ensure that you slow down while driving in construction areas. It is simply not worth the risk.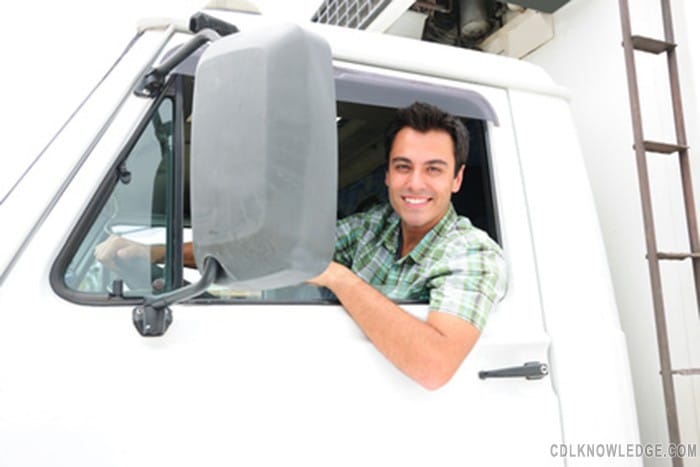 Keep Your Truck Maintained
Each morning, thoroughly go over your truck and check the horn, fluid levels, mirrors, tires, etc. Given the amount of weight resting on your brakes, it is also important to ensure they are in good working condition. If you notice anything amiss with your truck, take care of it immediately before attempting to drive.
Be Careful in Loading Cargo
There is sometimes a common tendency to stack cargo high, but this can actually create more drag. The best approach is to stack cargo lower and spread it out. Not only will this improve fuel economy, but it will also make it easier to maneuver your truck.
Take Curves with Care
Be aware that even the posted speed limit in some areas, including curves and exit/entrance ramps, could be too fast. If you drive too fast in such areas, your truck could be at risk of tipping over. This is because the posted speed limits are typically geared more toward passenger cars than commercial trucks. To compensate for the dimensions of your rig, make a point of driving much slower in these areas.
Make Adjustments for the Weather
Inclement weather can greatly increase the risk of an accident taking place. When driving on wet roads, reduce your speed by one-third. When the weather is icy or snowy, cut your speed in half. Remember that you should allow more time to change lanes or slow down when the weather is bad. Be aware of what is going on around you. If you notice that other commercial drivers are getting off the road, it may be a good idea for you to do so, as well.
Pay Attention to Your Health
Just as it is important to maintain your rig, it's also important to maintain your own health. Make sure you are getting enough sleep and you are eating right. This will help you to feel more alert behind the wheel, which is important whether you are long-haul or a short-haul driver.
Have the Proper Insurance
Remember that as careful as you may be while out on the road, accidents can happen, even if you are not at fault. Protect yourself and your rig by making sure you have the right commercial trucking insurance. Options such as inland marine coverage, loading and unloading coverage, and uninsured/underinsured motorist protection can keep you protected and give you peace of mind.